Lower
Products Overview:
When it comes to veterinary medical supply storage, the little details matter
With our stainless steel lower medical storage units, you get to pick which door and drawer configurations match your needs perfectly.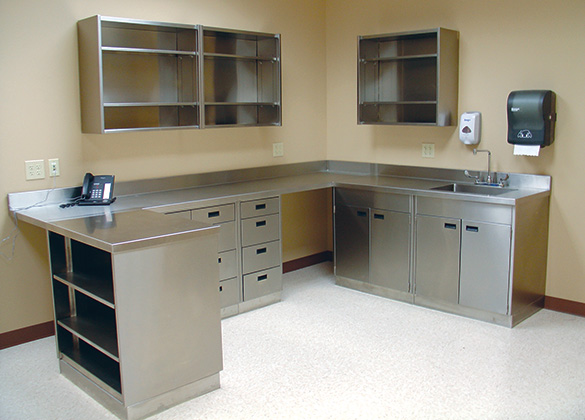 Products
We've spent a lot of time in veterinary practices, understanding what you need nearby as you work. The result? Medical storage units that keep supplies organized, within reach.
Constructed of indestructible 18-gauge type 304 stainless steel, our cabinets feature lift-off hinges allowing doors to be removed for routine cleaning. Our Lower Modular Case Work Units include these drawer and door combinations:
Which combinations are right for you? We can help you decide.
Contact us for custom design assistance at 877.459.7827 or sales@tristarvet.com.