Grooming
Products Overview:
Hands-free help: electric veterinary grooming table options
All our adjustable TriStar Vet dog grooming table styles offer smooth, foot-operated ease.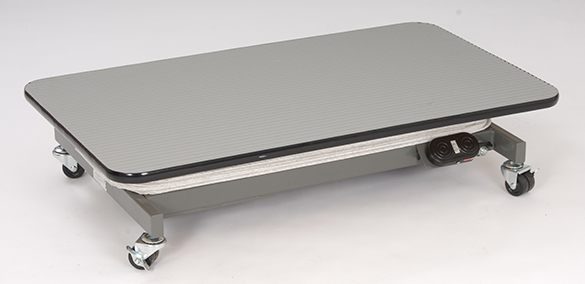 Products
No matter which type of veterinary grooming table you prefer, you can rely on our heavy gauge all-steel construction to stand up to decades of use. Each style can be mobile or stationary — your choice.
Our dog grooming tables offer you a generous 24" x 42" surface and include a post and clamp for securing patients. Select a style below for details.
Not sure which style is best for you? We can help.
Contact us at 877.459.7827 or sales@tristarvet.com.